Every year, the world of website development evolves, making it difficult for some firms to survive in this digital age.
As a result, in order to remain competitive, firms must keep up with web development developments. You'll also need a strong web product to help you stand out in this crowded digital industry.
Having the idea of the most successful web development trends that can work for your company, on the other hand, is paramount.
As a result, in order to save you time and effort, we've compiled a list of trends that every top website design and development company should incorporate based on industry demands in numerous IT disciplines.
1.    Progressive Web Applications (PWAs)
Our list of web development advancements includes the Progressive Web App (PWA) technology. It's a website-like app with native mobile app features. It is self-contained and communicates with customers as if it were a native application.
The following are some of the benefits that PWA technology has given to organizations and users:
Installation without a hitch
reducing device storage and power consumption
Expenses for support and development are reduced.
Effortless upgrading and upkeep
Faster launch to the market
More versatile distribution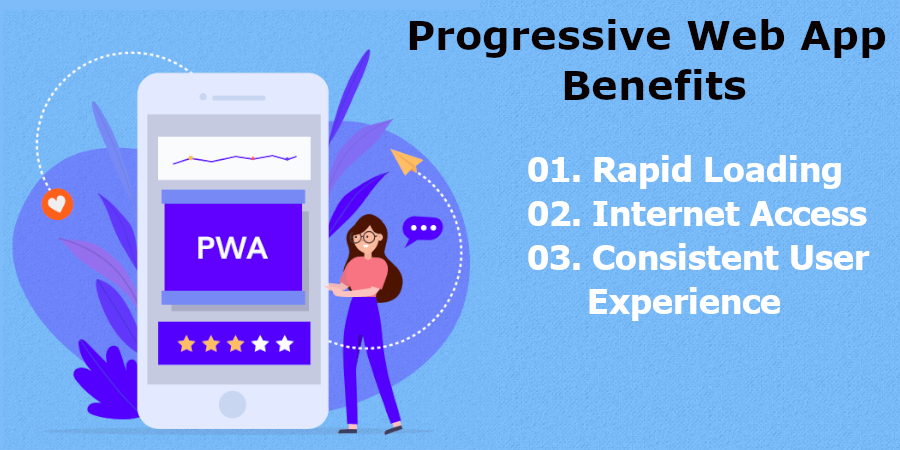 2. Application with only one page (SPA)
SPA is a popular and widely used web development technology. Unlike traditional website apps, they consist of a single page that downloads the entire website page first before loading the dynamic information on the same page. SPAs use HTML5 and AJAX to make them accessible.
Front-end JavaScript frameworks like Vue, Ember, React, and Angular also handle client-side SPA development.
The following are some of the advantages of SPAs:
Offline assistance
Debugging made simple
Navigation is simple.
Reduced bounce rate and faster page load
SPAs, according to research, can increase conversion rates by up to 37%, allowing businesses to contact their target audience with relevant material. Organizations can utilize SPAs to streamline user navigation and increase profits by loading pages quickly.
3.    Voice Search
The rise of voice search is unavoidable. In the long run, we are sure to encounter more of its effects on the web.
According to Statista, the worldwide smart speaker market will be worth over $35.5 billion by 2025. The voice recognition market is predicted to reach $27.16 billion by 2026, according to another report.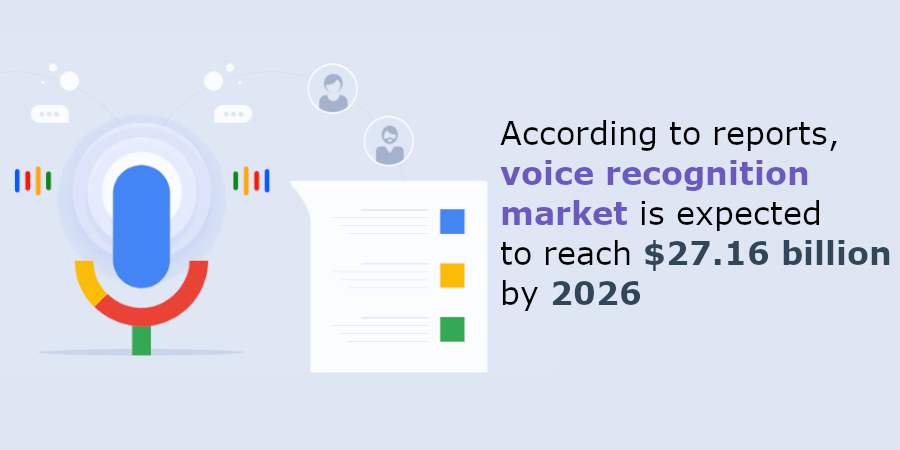 Voice search optimization became one of the leading website development trends as a result of several studies and current market situations. To keep ahead of the pack, you must incorporate it into your technical SEO approach.
4.    AMPs (Accelerated Mobile Pages)
In comparison to full-scope web goods, AMPs are optimized sites with a simple and streamlined design with basic functionalities. Furthermore, these pages are mobile-responsive, with readable text.
Despite the fact that we now have 5G internet and many firms choose to create native apps to better experience, the AMP plugin helps companies save money on UX and reach their target audiences.
As a result, while fighting with industry leaders, we anticipate to see specialty and smaller items.
5.    Chatbots with Artificial Intelligence
We predict AI-enabled chatbots to become far more flexible in matching user behaviors by using natural language, deep learning, and data recovery methods in 2022 and well beyond.
Chatbots powered by AI enhance the customer experience while also supporting businesses with faster operations via text or voice engagements. They can gather information, fix problems, answer enquiries swiftly, and deliver a consistent digital experience.
6.    Motion User Interface
Another trend that every website design and development company should follow or is already following this year is innovative web design. Startups are so much more concerned with the user experience and devote fewer resources on aesthetics.
Nevertheless, if your apps and websites are well-designed, you have a better chance of catching the attention of potential users.
In 2022, MVPs will continue to be simple. Likewise, experts expect that innovative design strategies such as motion UI will gain prominence. Despite the fact that it has been popular since 2018, SASS library technology is making it widely accessible to all device users.
Read: 6 Steps to Create a Successful eCommerce Website
7.    The Internet of Things (IoT)
The Internet of Things is one of the most crucial technological advances that will affect the future of web development (IoT).
This technology got into our lives as the consequence od immense use of the internet. Many devices are now accessible via our mobile devices thanks to Internet of Things technologies.
Data is transmitted in real time via IoT-connected devices. Businesses may reach clients as soon as possible thanks to tech, culminating in a more personalized experience. The Google Nest Intelligent Speakers are one of the most famous IoT devices.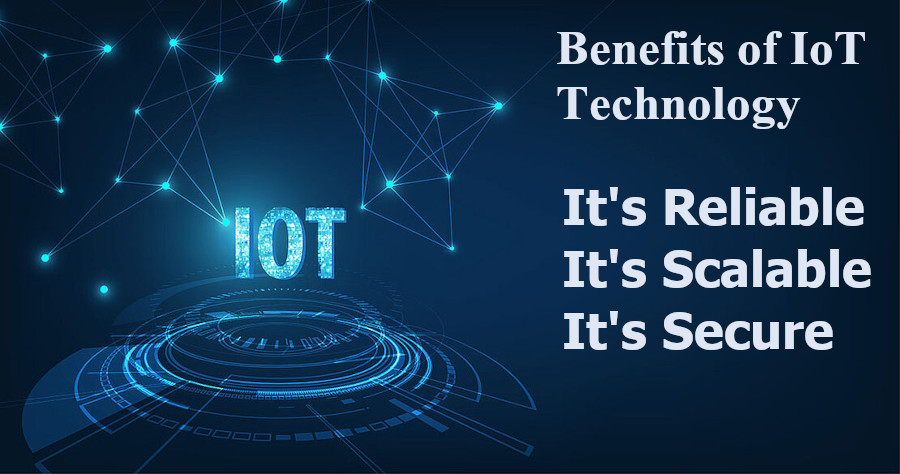 8.    Mobile-first Development
The rapid growth of mobile users explains why the portable approach will have a significant impact on web development in the future. This strategy has been used by many web developers for so many decades.
In August 2021, mobile devices made for more than 57 percent of global webpage traffic, according to Statista. Implementing a mobile-first web development approach has become crucial because mobile phones receive the most traffic.
Being mobile-friendly, on the other hand, is a moving target. It entails one-click ordering on eCommerce applications, the utilization of geolocation data to provide consumers with tailored experiences, and biometric identification such as voice commands or fingerprint scanning, among other things.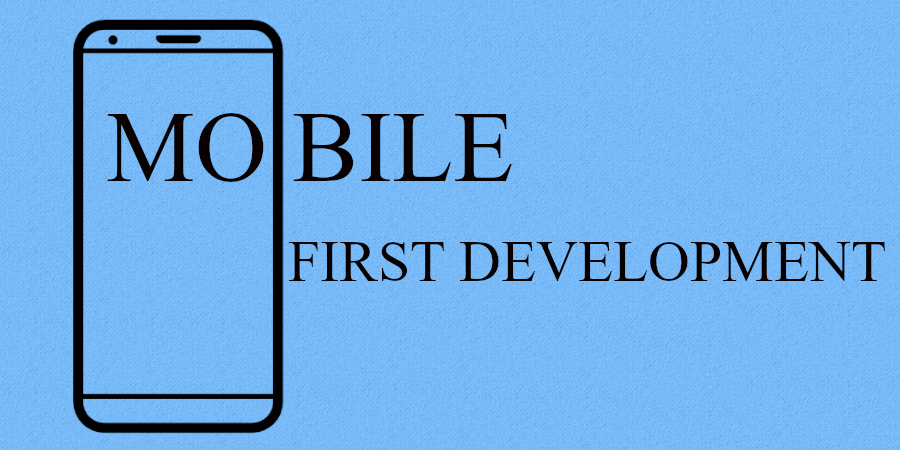 9.    API-First Development
The API-first development strategy meets the requirements of users. Developers can complete their duties and push the code at the same time when visitors visit a website using this method. It minimizes development costs and speeds up delivery.
The following are some prominent advantages of API-first advancement:
Adaptability boost
Improved time-to-market
Reduced development costs
Improved customer service
Conclusions
In 2022 and beyond, the web development trends outlined above will alter how organizations engage with their customers. These techniques will enable your company to stay ahead of competitors by increasing user engagement.
Choosing a reliable website design & development company is one of the best prerequisites for adopting one of these key web development technologies to achieve your business goals.
Summary
In the year 2022, there will be significant developments in the field of web development. We've gone over the most essential future trends in this blog. These developments will influence how web experiences are delivered in the long term. To learn more, give this piece a quick read!