Shopify and WordPress, both are emerging as popular ecommerce building platforms in the market. Why? All non-tech users can quickly set up stores here and access their user-friendly admin interface.
However, Shopify offers better customizable and reliable security options than WordPress. That is why, Shopify remains ahead of WordPress.
Have you decided to migrate the WordPress site to Shopify? Keep with us throughout the discussion and learn from the step-by-step migration process from WordPress/Woo Commerce to Shopify.
Can You Move Your WordPress Site to Shopify?
Yes, you can transfer your ecommerce shop from WordPress to Shopify. Either you can export the site manually or through migration tools. To import WordPress manually, you have to migrate all CSV files to Shopify one by one manner. On the other hand, while migrating through tools you can use WordPress migrating Plugins like Duplicator, customizer export /import, Widget importer and Exporter etc.
WordPress to Shopify Migration: Step by Step Guide
Here are some steps to Migrate your WordPress Website to Shopify. Here are some of the things to consider when moving your WordPress site to Shopify: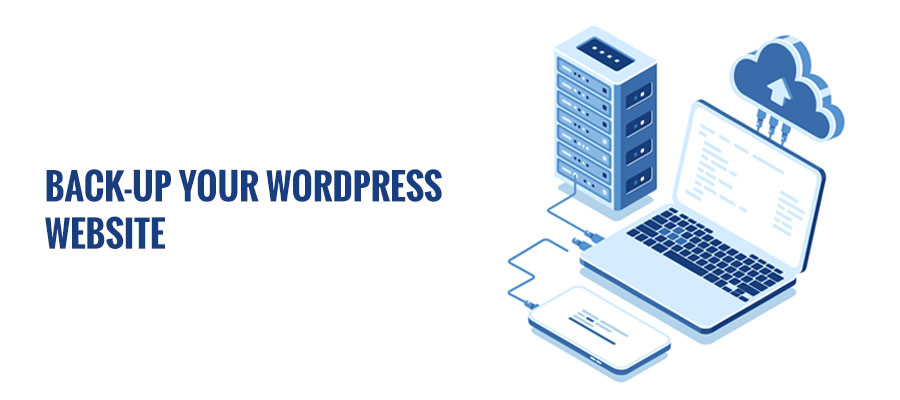 Back-Up Your WordPress Website
Before starting with the migration process from WordPress to Shopify, make sure to back up your WordPress Website safely. Ensure to back up all data, themes, and files in advance.
Some of the best wordpress backup extensions are – All-in-One WP Migration,WP All Backup,BackUp WordPress, etc.
•    Set up a Shopify Account
Set up a Shopify store by signing up to the Shopify platform. You can choose any Shopify plan that makes really sense to your requirements. Bring customized effects on the site which can reflect the same vibe that your brand gives.
•    Export Data from WordPress To Shopify
Before moving WordPress data to shopify, make sure to save all data relating to content, product pages, images, posts, and other crucial WordPress data. To export data use WordPress's Export tool to migrate all data seamlessly.
*How to migrate WordPress blog to Shopify?
It can be done in 3 ways, those are:
You can migrate WordPress blog posts to Shopify using third-party apps like Matrixfy.
If you are a Shopify Plus user, then you can use the Transporter app to transfer blog posts using coding.
You can transfer blog posts though a high-level data migration technique by hiring a Shopify developer.
Also read:
Easy To Understand Shopify SEO Checklist
Most Useful Tips For Shopify Speed Optimization
Why Should You Follow Shopify Development Trend 2023 ?
•    Import WordPress Data To Shopify
You can import data to Shopify with CSV files or through using migration apps. Go after the following instruction to import WordPress data to Shopify through the CSV file upload technique.
Using a data migration tool:
Go to Shopify admin > Apps > Select a suitable migration app > follow specific instructions.
•    Set Up Product Pages in Shopify
Set up well-structured product pages in Shopify and start uploading all products, images, and price details there.
How To Import Products To Shopify Form Woo Commerce Store Through transferring CSV files?
Follow the below guide:
Go to Shopify Admin > Products >Import > Add files > select CSV files > Upload > continue.
•    Migrate Images and Media files to Shopify
You can create new images or media files for your new store on Shopify. But leaving quality images behind is not a wise decision. Especially when your Woo Commerce website has a good SEO rank. During the Process to import WordPress to Shopify, don't forget all media and image files.
Also read: How to Optimize Your Images For WordPress ?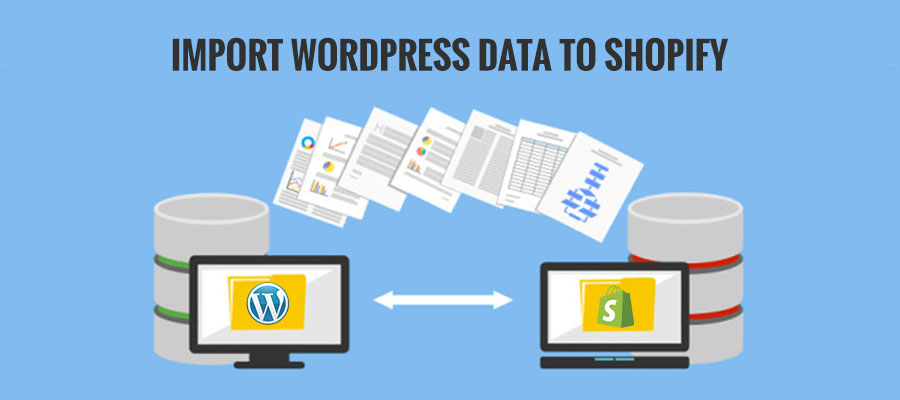 How To Upload Media Files To Shopify?
You can upload media files to Shopify using features of the Files page from Shopify admin.
You can migrate all media files using migrating and importing apps from the Shopify App Store.
•    Set Up Navigation and Menus
Create a Menu structure and navigation for your Shopify store that aligns with your previous site.
•    Set Up Redirect URLs
You can't lose the SEO ranking and user experience as it will cost you to lose potential buyers and old customers also. So what can you do? To channel previous buyers to your new site set up redirect URLs for Your Shopify store.
•    Test The Website Thoroughly
Once you are done with the whole setup and migration process, test all features. From products to content, navigation to the payment process, take a thorough review of all the new set up in Shopify.  Make sure no broken like is left and everything is functioning well.
Also Read: 6 Authentic Tips to Build User Friendly Shopify Store
Shopify Marketing Strategy to Increase Sales
•    Set Up New DNS Settings
Transfer domain from WordPress to Shopify by DNS settings. Update your DNS settings with new DNS settings or with your previous setting.
•    Launch The New Website
If you become confident enough that everything is in place and functioning well , it's time to launch your new Shopify Store. Make your site live.
•    Let People Know The Migration
Let your old customers know the migration news through newsletters, content marketing, and through social media marketing campaigns.
•    Monitor and Optimize
Once your Shopify site goes live, start monitoring and tracking its website performance and make optimize as per needed.
FAQ
•    How Do I Transfer My WordPress domain To Shopify?
Go to your Shopify admin, select settings, and click on domains. Then choose either connect the existing domain or transfer domain and then follow the instruction as per.
•    Are WordPress Themes Compatible With Shopify?
Yes, but you have to customize the theme to make it compatible with Shopify's  Liquid language. Otherwise, if your theme contains any additional directories, it will be omitted.
•    What is The Best Migration Tool for Woo commerce To Shopify?
There are many tools available in the market, however, among them, Cart2Cart, Next Cart, and Product CSV import suite are best and safe to use.