In businesses, it can be overpowering for work teams to access 5, 10, or even 15 systems to complete a single task or solve a single issue.
It is a huge waste of productive hours and causes stress in the employees, which can be totally avoided by consolidating all tasks on a unified platform. That is entirely possible with ERPNext services.
We understand why businesses are hesitant to implement new management software in their processes as they want to avert chaos at all expenses.
They also do not want to make errors in their workloads, lose a lot of money, or have the team feel so lost while settling into the new tool. However, this ERPNext for organization truly solves your business issues.
How effective is ERPNext?
ERPNext's creators describe it with three words: complete, versatile, and strong, carefully constructed to be effective, simple, and strong.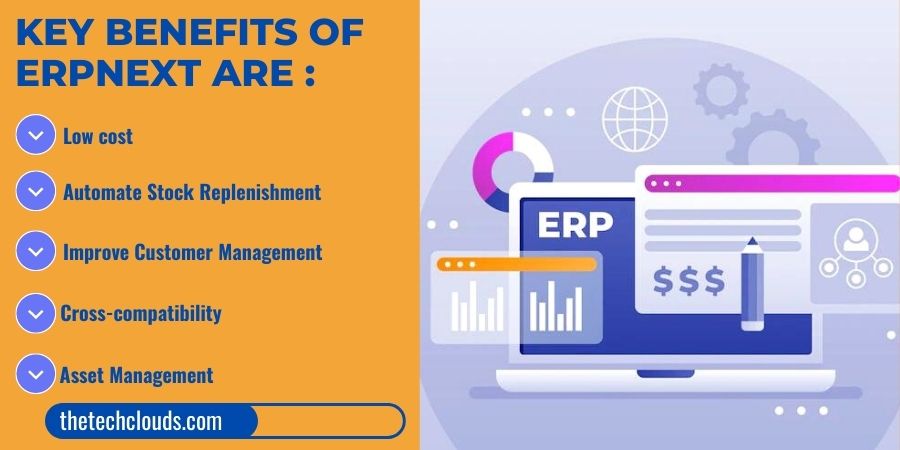 It has a dashboard with a relatively clean, straightforward, and functional design that clearly demonstrates all of the data that the user requires to handle the company's most critical procedures.
Simultaneously, the Kanban-style board enables you to have a view organized by columns, where you can split the procedures in advance according to their status, whether they're running, waiting, or done.
The primary benefit of ERPNext services is that it provides companies with over 1000 components that enable them to organize and manage almost every aspect of their business, from accounting to the execution of a Helpdesk.
ERPNext's Solutions to Business Issues
Accounting Process Disorganization
The ability to manage your company's finances does not have to be a never-ending nightmare.
If you do not have control of the processes, the financial reporting aspect of your business, particularly if it is expanding rapidly, can devolve into chaos.
The ERPNext Accounting module enables you to control all financial data in real-time, from transactions to summarizing and analyzing financial statements.
The company superintendent will have a true perspective of the books of accounts in the center console of this ERPNext module, showcasing all of the key criteria. It has highly configurable control systems that enable you to oversee all of your financial reporting from a single location.
Disarray Recruitment And Personnel Data Management
The department of human resources is among the most significant in any company because it is in control of everything linked to the hiring of experts who offer the business life.
If this area fails, the whole business could fail due to hiring chaos, disruptions, or the hiring of profiles that do not match the company's culture.
With ERPNext, recruiting and trying to manage all employee data will be simpler and more convenient, as will monitoring attendance, onboarding, evaluations, and resource training. Payroll processing will be a breeze thanks to the Human Resources module's customized pay structure.
Poor Customer Service
Customers are at the center of any business. Whether your business is small, medium, or big, you could use a system to assist you in managing existing customers and strengthening relationships with potential clients in order to increase sales.
Computerize the most repetitive tasks with ERPNext's CRM module so you can concentrate on techniques to transform prospects into clients.
ERPNext for organization, the communication between the sales team and customers also is simplified, as conferences and calls can be timetabled, and emails can even be converted into prospects.
These are the three most prevalent issues that businesses face when an ERP system is not put in place in their procedures.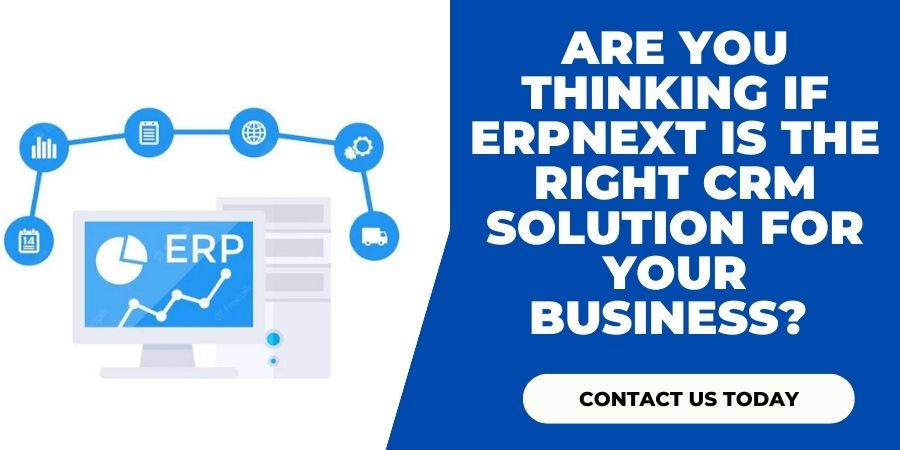 Summary
Want to know how the implementation of ERPNext can be a fantastic way to modernize your business by simplifying routine processes and enhancing the workplace environment in your team? Well, read on!