What is Magento?
Magento is an eCommerce website platform owned by Adobe that was created in 2008 and is intended to provide multichannel expertise for B2B and B2C customers.
What distinguishes Magento from other systems is its extensive product handling and capacity to keep over one thousand products, allowing companies to expand their catalog as they develop.
Whether you wish to start your first eCommerce website or move to a good option, Magento eCommerce can assist you in achieving your company objectives.
Magento powers well-known brands such as Ford, Samsung, and Coca-Cola. This platform enables companies to develop distinct and different branded experiences.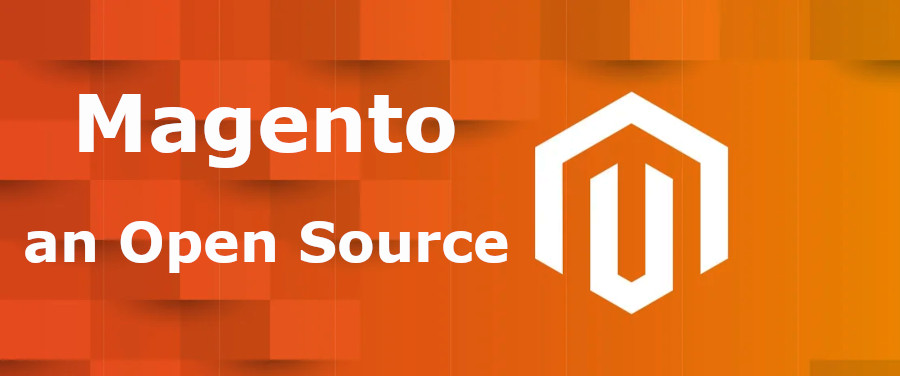 It is quickly adaptable to changes and can be easily changed to meet the needs of your online store.
Its feature-rich platform simplifies eCommerce activities and offers sellers with ready-to-use advertising, search engine optimization (SEO), and product management capabilities, among many other things.
Its smooth scalability guarantees that even stores experiencing rapid growth will not be constrained by the platform. 
Read: Must-Have Ecommerce Website Features
Magento's Key Features




 
Magento has a long list of notable functionalities that provide significant benefits to companies and make it one of the most competitive commerce choices available:
Scalability:  

Magento is suitable for companies of all sizes, with products ranging from 100 to over 100,000. It is expandable and constantly adds new characteristics to meet the needs of eCommerce and customers.
Multi-platform integration:

 By letting third-party integration, online merchants have complete control over incorporating their store with others trying to sell or payment gateways and add-ons.
Multi-website, store, and currency: 

Utilizing catalog subsets and design variations, it is simple to set up extra websites, lowering the cost of having to run multiple websites.
Superfast search:

 Elasticsearch, a better search technology, is used by Magento Enterprise to 

help customers find the right latest product in a snap.
Modern technology:

 The most recent version (Magento 2) is compatible with cutting-edge technologies such as PHP 7, resulting in faster connection speeds with very few server resources and, as a result, host cost is way to less.
Individualized customer experience:

 Efficient customer segmentation using the target audience behavior, as well as the ability to advertise product offerings based on these sections, allows for more aimed promotions and conversions.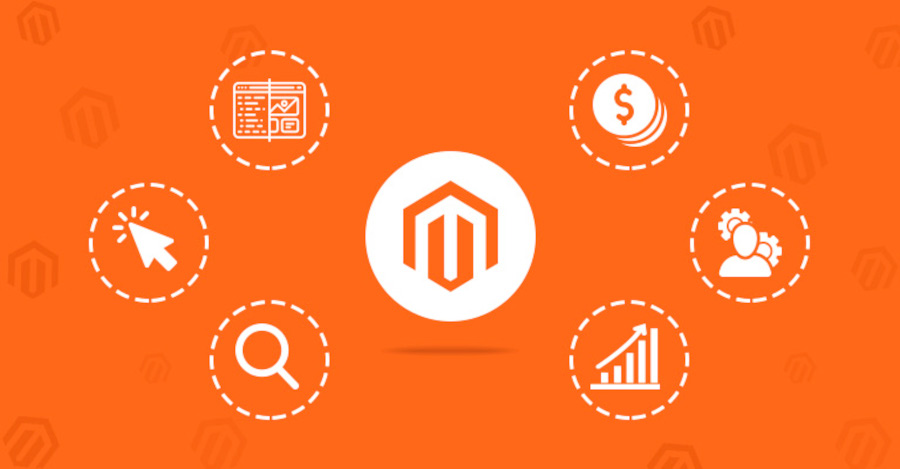 Advantages of Using the Magento Ecommerce Platform?
Highly Modifiable
Aside from the general looks of your online store, the Magento system enables you to cater your customers by providing a variety of shipping, payment, and language options. Just about any feature, you can think of is possible with the appropriate Magento developer.
Even though Magento is an open-source platform, the majority of the features you'll require are still most likely by now readily available in the form of plug-ins (third-party extensions).
Several of these plug-ins are independent as well as provide remedies for financial reporting, payment, processing, and other prevalent needs.
Magento's comprehensive ability to adapt and personalize make sure businesses stay viable with over 5000 extensions and frameworks.
However, it is important to note that the larger the level of personalization required, the more likely you will be required to consider hiring a Magento developer because much of the code will have to be written from scratch.
Optimized for Mobile
Magento 2's latest version is mobile-friendly, which contributes to a higher website ranking in search engines. Especially Google, because it prioritizes mobile site versions.
Because smartphones are now the primary devices used by consumers to access the internet, mobile optimization is the norm rather than the exception in eCommerce.
Magento 2 provides a mobile-first framework with responsive web design. It exhibits key features but does a pretty good job of determining what they are, so smartphone users will not be misled or have difficulty finding the goods they want.
Furthermore, it is Google Analytics consistent, so you can customize tracking variables in the Magento admin panel. This is presently one of the most efficient ways of monitoring target audience behavior.
Magento 2 updates make your eCommerce store more probable to transform visitors than ever before. Because mobile users spend more, you must provide them with mobile-friendly expertise that inspires them to purchase something.
Read: WooCommerce Vs Magento 2
Global Expansion and Shipping
Magento provides multi-store features to international retailers. This enables you to control multiple stores or streams from a single administrative interface.
As a result, localized sites for each industry can be managed from a single location while sharing the very same backend and codebase.
These sites also can end up sharing customer data or stay separate based on customer groups. Each webpage, store, or store view provides pricing, tax, and shipping versatility.
Shipping methods and providers are critical components of eCommerce processes. Magento operates globally and provides the best shipping solutions to ensure that your customers are getting their items on time.
Integration with Various Platforms
Integration with third-party services makes it easier to add extra capabilities or upgrade existing ones.
To help you run a successful marketplace business, Magento integrates seamlessly with Google, Salesforce, PayPal, Sage Pay, all major social media platforms, and other business products.
Magento provides solid integration for a large variety of third-party extensions, which provides store owners and magento experts with several advantages, including:
Secure Payment Gateways
Customers can choose between redirect and direct online payment when using Magento. The former tends to take the customer to a secure payment page held by a Payment Services Provider (PSP), whereas the latter enables all payments to take place on-site.
Integration of Shipping Software
To start with, the shipment can be time-consuming. As a result, many third-party and platform software connections are available to help with the following:
Order management

Shipping Automation

Cost comparison

Labels, packing slips, and so on.

Inventory control

Tracking of shipments

Analysis and reporting
CRM (Customer Relationship Management) Systems
Magento CRM systems can assist merchants in improving customer interaction by gathering data, increasing customer devotion, and developing a systems approach to improved sales and marketing. Magento is consistent with CRMs such as HubSpot, Metrilo, Salesforce, and Zoho.
Integration of Social Media
Social media management is an important aspect of digital marketing. Aside from continuing to support a variety of social media integrations, Magento 2's social login enhanced version can help you boost the number of registered customers by offering an enrollment shortcut that enables logins through social networks.
Customer Support Systems
More than 65% of people today have greater aspirations for customer support than they did three to five years ago. The above uncovers a lot about the type of service your intended audience anticipates.
Fortunately, help desks as well as live chat are Magento collaborations that speed up customer service reaction and resolution times.
Analytics and Reporting
Magento's platform is linked to Google Analytics, resulting in reporting tools that contain additional insight that can be fully integrated into your digital marketing plan. Its report overviews role makes it simple to read and send reports.
Dynamic reports can be generated for a variety of purposes, including:

Coupon Usage report

Tax returns

Search Terms Report

Report on the most popular products

Report on abandoned shopping carts

Sales Reports
Free Community Support


 
Adobe Commerce provides merchants with support tools to help them enhance their Magento commerce experience.
Their Magento forums give tips and alternatives to get your store running fine for those who are using the free version, ranging from quality standards to troubleshooting.
Magento's 360,000+ forum users provide appropriate guidance and solutions for specific challenges, and are driven by a worldwide developer community.
Rest assured that the Magento developer support available is rooted in practical implementation, as it is made up of eCommerce developers, bloggers, designers, project managers, and others.
SEO-Friendly
When an ecommerce website is SEO-friendly, Google and other search engines can effectively crawl each page, interpret its material, and index it in their database.
Once archived, they can end up serving their users the most useful and relevant web pages based on the subjects they search for. Consumers will not discover your company online unless it appears on the first page of search results (SERP).
In fact, 75% will not go beyond the first page. Fortunately, Magento is SEO-friendly. It has awesome properties for robots.txt files, sitemap.xml files, as well as multiple methods for redirecting pages.
Conclusion
High-quality Magento developers and website development services can help you achieve success.
TTC will make sure that your website is appealing to customers and goes fine for the duration of your online eCommerce store's existence. 
We can assist you in determining whether Magento is a good fit for your company. Thousands of clients rely on us as a data-driven, results-oriented team that can provide outstanding service and believable offerings.
Get in touch with us today to discuss your Magento commerce options!
Summary
In this blog, we have discussed the advantages of the famous Magento eCommerce platform, their features as well as how it can elevate your online store. To know in detail, stick to the piece till the end.