Have you decided to boost the efficiency of your business operation by implementing ERP? That is a brilliant idea as we can say. So, the next important thing you can do is just find a reliable and efficient ERP software system. Otherwise, you can't achieve the ERP goal.
How to find the best ERP software? You can get all answers here with us. Stay with us throughout the discussion, and let us reveal some proven tips with you!
Find The Best ERP Software Using Verified Tips And Tricks
What are some tips you can use to find the best ERP software system? What is a good ERP system should have? How can you choose an ERP system for your small business? Solve all problems with the following tips.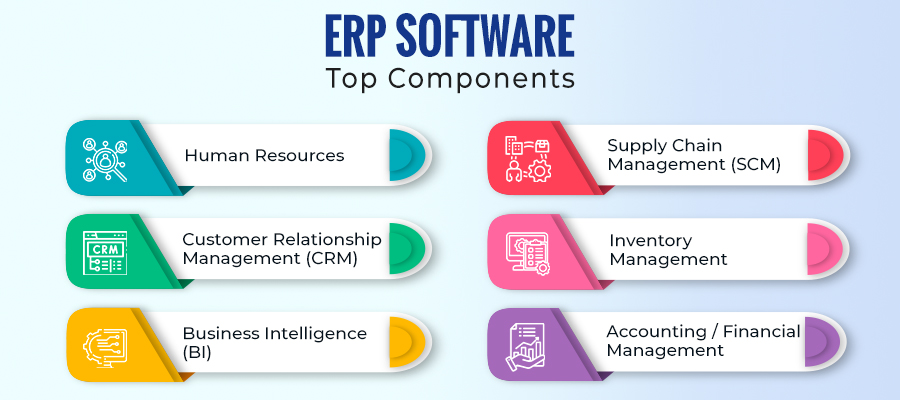 7 Things To Keep In Mind While Choosing Top ERP System
Define and Understand Your Business Need
This is the first and one of the crucial steps in the journey to find the best ERP system for your business. Begin with taking a close look at the overall business need and current overview. Then identify the areas that need special attention to boost efficiency and productivity. This understanding will help you pinpoint the functionalities your ERP solution must have.
Core Points to Consider
What are the pain points of your business?
What is your future goal?
What is your business goal?

Set and Outline Your ERP Goal
Once you achieve a clear understanding of your need, start making an outline of your ERP goal. It will help you to determine what you want in your ERP system.
Core Points To Consider
Create a checklist of your ERP system requirement.
Keep your business goal in focus.
List down your project requirement.

Consider Your Budget In Respect To ERP Cost Elements
Determining the ERP installation cost is one of the core tasks of this project. It depends on many factors. So what are the cost elements of ERP installations?
ERP system, ERP implementation, customization, license fees, training cost, project management, ERP support cost, number of users, etc. are its core cost elements.
Consider all costs and set a budget before you start searching for ERP software options.
Core Points To Consider
Note down all the cost elements of ERP implementation.
Note down your budget in all aspects
Get in touch with ERP consultants to get better insights.
Read more: ERPNext vs OODO
•    Research ERP Software Options
Start researching ERP software features and functionalities to get the best ERP software. Begin with researching various modules, and module integration with respect to your business need.
For example, if you are a financial company, keep focusing more on the features of finance modules. Make sure the ERP system offers extensive and robust features focussed on that make managing the financial process streamlined.
Checking all modules and features will help to gain high ROI. It will also help you to choose the best ERP that comes with the best value-adding features.
Core Points To Consider
Consider the ERP system's scalability.
Consider the strength of its features.
Checkout the customization options
Make sure to check out their integration capabilities.
•    Consider The ERP Implementation Process
ERP implementation process is another important point of consideration. There is no standard timeframe for the installation of ERP systems. Some are easy to implement, whereas some are a bit complex. Depending on this, you may need to train your team.
Core Points To Consider
Consider checking its flexibility and adaptability.
The time frame of its implementation process
Consider the degree of complexity of the implementation process.
Is its operation easy to learn for your team?
•    Consider Vendor Reputation And Support
When choosing the best ERP software, considering the company's quality in client support is crucial. Checking the company's reputation is also a vital matter. It will make me think about the ERP company's implementation support and customer support.
Core Points To Consider
Consider reading online reviews, client testimonials, and customer feedback.
Its most clients belong to which industry-point out this.

Consider The Up gradation and Advancement Need
We know ERP software needs to be timely upgraded or advanced.  It also needs new integration, elimination of outdated versions, and some other maintenance support. These efforts keep ERP performance optimized with changing times.
Before picking up any best cloud ERP solutions, you have to consider these practical points.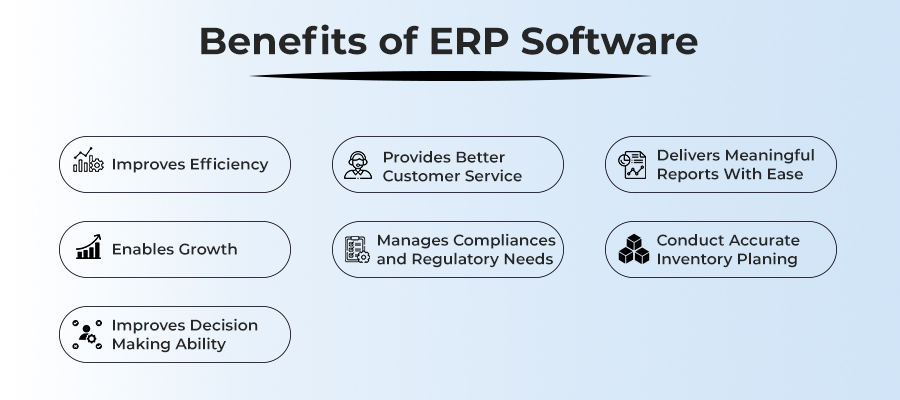 Install Best Small Business ERP Software
ERPNext Software is one of the leading open-source web-based ERP systems. It comes with innovative features, extensive modules, and advanced workflows. This highly flexible and customizable ERP software is the best option for both small and medium-sized enterprises. The best part about this ERPnext is, anyone can download, install and use all its features without bearing any license cost.
How To Install ERPnext software Without any hassle?
You can seamlessly install ERPnext on your server with reliable ERPNext specialists. They will help you to implement, customize and install your ERPnext by eliminating all hassles. They also provide support for software maintenance and give make your team highly trained to become proficient with ERP.
Make The TechClouds as Your Go To ERPnext Service Provider
The Techclouds Team is here to help you with the best solution as your most trusted ERP next solution source. Our ERPnext developer provides end-to-end solutions to businesses irrespective of their niche. Want to streamline the ERPnext implementation process? Connect us to book a free consultation!