Do you find your Shopify website lack page speed and is not running at an optimal level? Then the right blog has appeared in front of you. As a trustworthy and expert Shopify ecommerce development company we have come up with some best tips to improve the speed of the Shopify-built ecommerce website.
How To Determine the Shopify Website is Running Slow?

Check your Shopify stores' performance through online stores' reports on speed. Get the report and tally it based on the industry standard.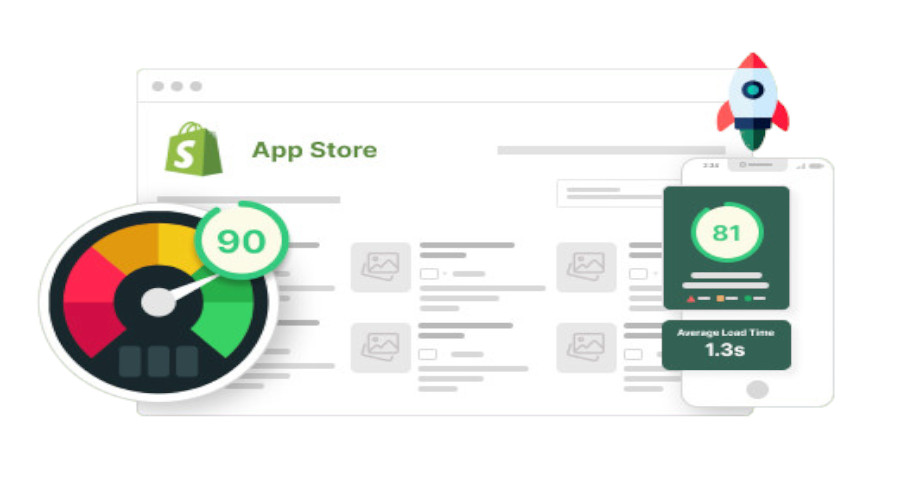 How Speed Affects the User Experience of a Shopify Site?
o    Hamper brand reputation
Website loading time and page speed is a crucial part of UX design that helps in building brand reputation. That is why correcting the speed of your Shopify website site is crucial.
o    Hassle the process of brand engagement
39% of your potential users won't be able to connect or engage with a slow website? That means a slow speed of your online stores can hamper the process of brand engagement.
o    Boost bounce rate and hamper the SEO rank
When shoppers enter into slow running Shopify eCommerce website they become easily frosted and leave the website. Hence slow running a website can boost the bounce rate and hence lower the SEO rank.
o    Impact sales
32 % of online customers reject a brand after having a poor experience on an e-commerce brand's website. They will not come back to the online shop again as they switch to another brand.
o    Impact on the retention rate
Even after getting a good number of web traffic and leads, you may not get to see an improvement in customer retention rate due to poor page load speed. Customers will not become loyal to a brand that offers a poor user experience.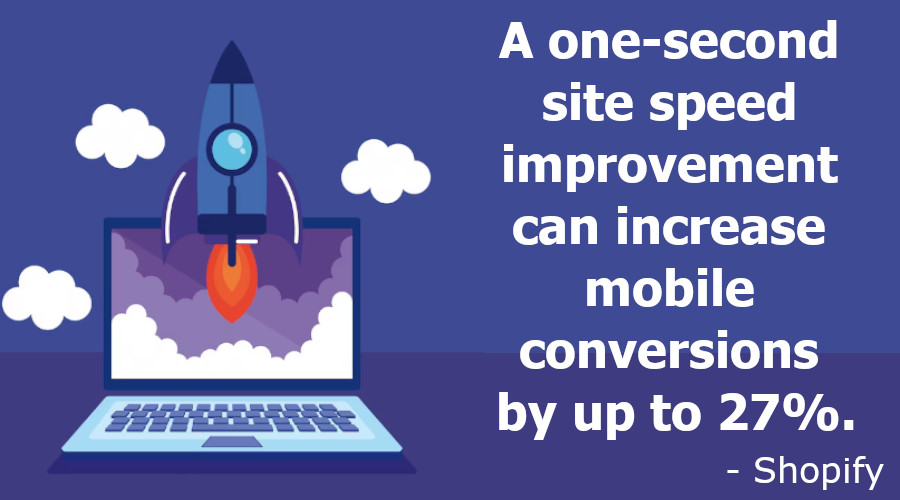 Reasons That Can Slow Down Your Shopify Site
Several reasons behind Shopify make Shopify website lack in page speed, among those reasons, some you can control and some are difficult to manage. Let's know the core technical falls that result in a lower page speed rate.
Using too many apps or adding irrelevant web applications.
Using Shopify themes with large files and complex designs
Implementing themes with too many pop-ups and preloading details.
Writing complex codes inefficiently or in an improper way
Adding too many optimized images, videos, and other graphical content
Using fonts that do not exist in most of the users' computer
Not using best practices from Shopify Speed Optimization Guide
Not building a customized website that perfectly suits particular features and requirements.
How To Optimize Shopify Site Speed
Here are some best tips to correct or improve your Shopify website speed:
Control Apps
•    Disable or remove the apps that you don't need as having a lot of unused or irrelevant apps can make your Shopfy-built online store slow.
•    While removing apps, make sure to remove the codes also.
•    You can contact a Shopify e-commerce developer to get more insights into the solution to this problem.
Choose the correct themes
•    Use less complex themes with lightweight features.
•    Remove the unnecessary features that your customers are not using.
•    Use faster-loading themes and opt for custom-made codes to build your online shop.
Take care of codes
•    Identify the codes that make your store slow and replace them with efficiently written codes.
•    Take care of the liquid code to inspect and its format.
•    Remove the complex codes
•    Hire expert developers from Shopify ecommerce development services.
Make images and video optimized
•    Replace large images and videos with optimized versions.
•    Avoid using themes that consist of so many large files
•    Built Customized Shopify themes as per your requirement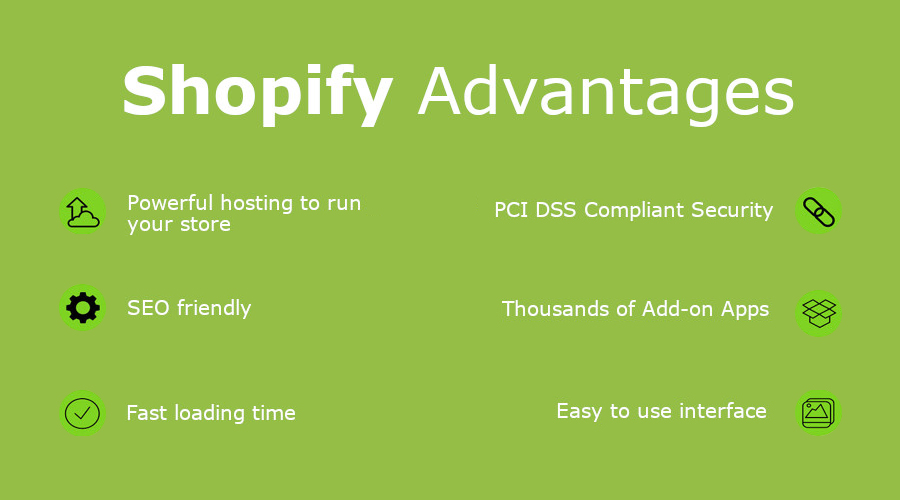 Use common font styles
•    Use a font style that is easily adaptable to users' devices
•    Use system font for your website
•    Take technical assistance from Shopify expert developers.
Use AMP framework
AMP means an Accelerated mobile pages framework to build an online store that runs faster on mobile devices as mobile responsiveness is a core part of UX.
Choose to build on Shopify 2
Choose to build your website on an advanced Shopify 2 website-building platform and follow the Shopify development trends as your ecommerce website-building guiding force.
*Pro Tips
•    Minimize the broken links
•    Minimize the HTTP request
•    Control the number of redirects
•    Improve your Shopify store's SEO
Coming Back To You
By maintaining manageable technicalities and technological features you can improve your existing Shopify-built online store's speed. However, if you have less in-depth knowledge of technical features it will be better to consult with a reliable Shopify ecommerce development company so that you can become less confused and more proud of your ecommerce brand. Don't remain lag behind in the less of becoming great, connect with the experts now!