Talking about Magento 1 to Magento 2 migration, you need to know a lot of things. It's very simple to make a mistake with your website if you're still using outdated technology.
Magento 1's story came to an end more than a year ago, on June 30th, 2020. This occurred a few years after Adobe obtained Magento, strengthening its assistance with a versatile e-commerce solution.
According to custom ecommerce solutions providers Magento 1 to 2 may be a problem that affects support and performance problems, resulting in extra costs for website maintenance.
You may also be concerned about a time- and money-consuming migration process, even if you recognize that the time has come to refresh.
You can relax knowing that a Magento 2 migration carried out by experts will go almost unnoticed, with no wastage or data losses.
What is Magento 1 to Magento 2 Migration?
Migration from Magento 1 to Magento 2 refers to a process of upgrading an existing Magento store from version 1 to advanced version 2. It will give the website or online store a makeover with advanced features, an enhanced storefront, and improved capabilities and functionalities.
Also Read: Magento Ecommerce Features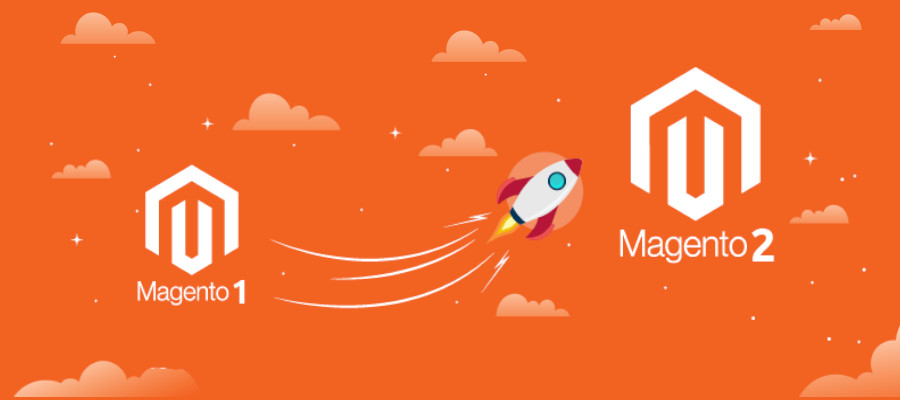 Magento1 Vs Magento 2:Reasons to Upgrade
Unmatched adaptability, allowing you to explore with various tools, pricing models, and so on. You can easily modify all you need from the Magento marketplace, including marketing activities, payments, accounting, customer support, merchandise shipping, and so on.
Why is Magento 1 is Better Than Magento 2?
•    Strong server
Magento 2 can handle more commands per hour on the same equipment with faster server reaction times, giving consumers stress-free expertise.
•    Better Plugins and extension options
With this platform's API-driven strategy, there is a large selection of third-party plugins. The Magento 2 extension comes with clean code that enhances store functionality overall.
•    Strong security features
The worrying thing is that Adobe isn't providing any security updates for Magento 1, making migration to Magento 2 even more critical. The great news is that Magento 2 can be integrated with a variety of fraud detection systems.
•    Responsive advanced themes
Magento 2 themes are better than Magento 1 due to their better mobile responsiveness and advanced features.
•    Offer Cutting features like PWA studio and live search
Live search and PWA studio are the two most advanced features that make standout Magento 2 respect to Magento 1.
•    Easy checkout process
Magento 2 offers a more streamlined checkout process than Magento 1.
Magento 1 to Magento 2 Migration Process
Magento 1 to Magento 2 process contains basically four stages, such as: Theme and design Migration, Extension Migration, Data Migration and Customization of functionality.
Make a Migration Strategy
Before writing a single line of code, all stakeholders, such as the advancement and retail team members, sit and chart out the procedure.
The construction program will help everybody stay on track and make sure you don't overlook even the smallest value or constituent during population movement.
The more precise it is, the less time and money you will need to spend on advancement and post-production.
We split planning into 3 parts with our customers:
Details about data such as products, classifications, clients, orders, and content (articles, pages).
Requirements for the project. This section discusses the development of the project, along with all methods. Every website, block, tab, button, and so on should be described here.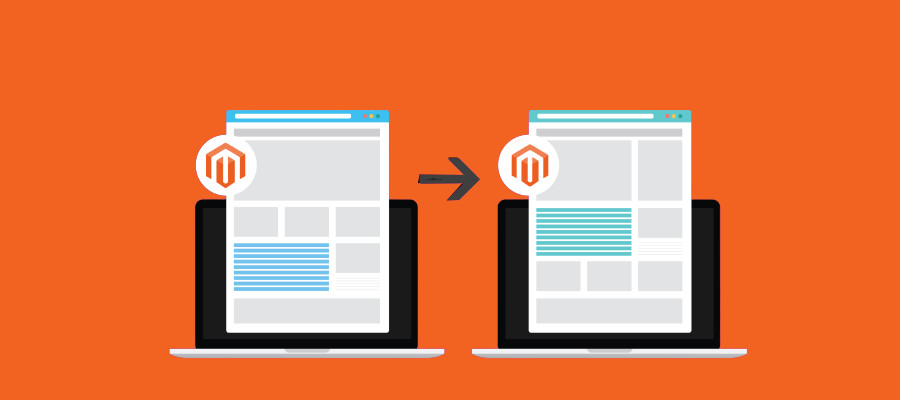 Theme And Design Migration
Sadly, the Magento 1 Vs Magento 2 themes are irreconcilable. The storefront design can be relocated manually; however, copying all media, HTML, CSS, and other files will take more time and energy.
To obtain entry to more Magento 2 features, you need to be mindful of the designing and development part.
You can configure a fallback theme from the Magento Marketplace if you want to save time and are not interested in theme personalization.
Magento 2 migration, on either hand, gives you the opportunity to repaint your website.
Also Read: Woocommerce vs Magento2
Extension Migration
Installing relevant extensions will allow you to extend the capabilities and functionalities of your Magneto store. So, choosing the right Magento 2 extension is essential to run your online store on Magento 2 successfully. Select important Magento 2 extensions from the Magento marketplace.
You can hire Magento developers to import Magento 1 extension to Magento 2. So that, no compatibility issues can arise in the near future.
Customization of functionality
Your migration plan, along with a list of all attachments presently in use, will come in very handy here. It will assist you in locating ones that are compatible with Magento 2.
Consistent decisions additions (if you haven't already done so throughout planning) is indeed a great idea, as some of them will already be completely pointless.
If you still require add-ons that are incompatible with the revamped model, custom Magento extension advancement is an option. These could include:
•    Integration of various payment services
•    Checkouts with one click
•    ERPs and CRMs made to order
•    Shipment solutions, among other thin
Personalize Functionality
If your website has any change resulting, you can migrate it using the Magento 2 Data Migration tool. Even so, you may have to manually process and edit some diverted files after the migration because they may have not been implemented fully.
Also, please remember that the more specially made code you have, the longer the transformation.
It can sometimes be even easier to develop some characteristics from a sketch, which should be talked about during project planning, including the expenditures you are willing to spend on such features and functions
This is a critical step because it transfers all of your store's data and configurations. As previously stated, you can use the devoted Data Migration
Tool provided by Magento 2, but we always suggest creating backup copies in case something goes wrong.
Custom ecommerce solutions experts suggest to skip the technical details of Magento 1 to Magento 2 data migration and focus on the most important steps of the process:
Database Testing and Synchronization
The final step is to ensure that it all goes smoothly, troubleshooting (if any bugs are discovered), and synchronizing the database so that no commands or customers are lost during the migration.
After your store has been thoroughly tested in the testing environment, proceed to the final stage of our Magento migration guide—the launch of your website!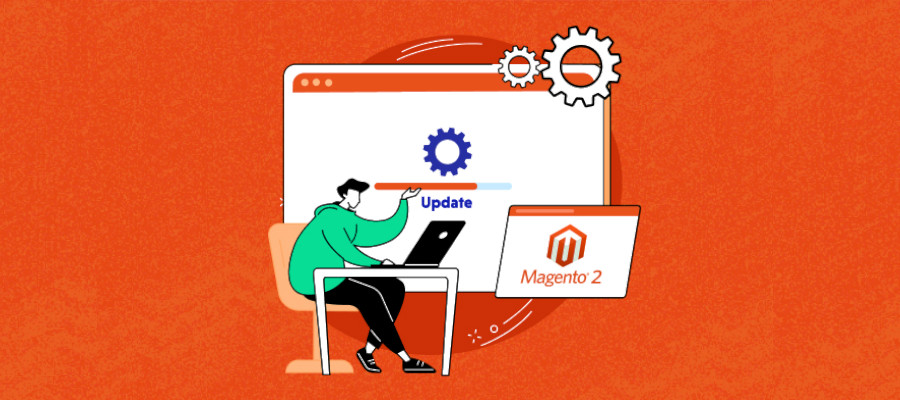 Install Magento 2 on a Live Server
The most anticipated event is undoubtedly the launch of your store.
After everything has been recorded, implemented, and evaluated, you can quickly switch to the latest iteration of your website and begin trying to sell and ship products.
The best is to hire a magento expert or custom ecommerce company to do it for you.
Also Read: Benefits of Hiring Magento Development Company
Things To Consider Before  Starting Migration To Magento 2
SEO Analysis Checklist Before Migrating Magento 1 To Magento 2
Here are some quick facts you should consider before migrating Magento 1 to Magento 2 migration-
•    Analyze the current SEO performance with Google Analytics.
•    Conduct keyword research and identify the high most competitive and valuable keywords using Google Search Console.
•    Analyze your site XML sitemap and robots.txt file,
•    Review URL structure, Meta tags, canonical tags, navigation
•    Check out the website performance and speed, and mobile responsiveness.